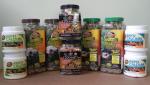 Tortoise food and vitamins
An assortment of prepared tortoise food to keep on hand for when grasses, weeds and greens are not readily available. Also some supplements to add to their diet. Some for grassland, some for forest species so a little for everyone. Donated by TRLI friends
Date: 09/11/2016
Views: 1280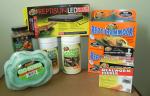 Bearded Dragon goodies
For that special someone that has a Bearded Dragon a Reptisun LED Terrarium hood, Glo bowls, Repti Calcium, two hammocks, mealworm feeder and Bearded dragon food.
Date: 09/11/2016
Views: 1263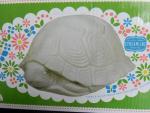 Porcelain Turtle Lamp
Beautiful porcelain turtle lamp. Would be a great addition to any decor or to light up a little ones bedroom with a soft glow for night time.
Date: 09/11/2016
Views: 1210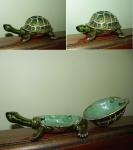 Turtle trinket box
This unique turtle trinket box will hold your small treasures. You can tuck that long neck in or let him stick it way out. Very cool beautiful turtle.
Date: 09/11/2016
Views: 1179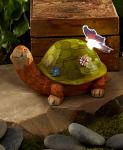 Fiber optic turtle
The Fiber-Optic Solar Garden Turtle adds a charming touch to your porch or garden. This endearing critter has intricate details that make it look like a wood carving. A fiber-optic butterfly sits on the animal and provides a lovely glow after dark. Place
Date: 10/07/2016
Views: 1249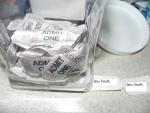 TRLI Fundraiser raffle tickets
All the tickets go into a jar with the names written on them and on Thanksgiving evening the lucky winners are drawn.
Date: 09/24/2016
Views: 1145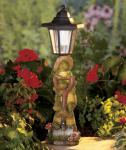 Solar lighted turtle trio
This adorable trio of turtles with solar lamp will look great on any porch or in any garden.
Date: 10/15/2016
Views: 885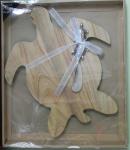 Turtle Cheese board
Date: 10/22/2016
Views: 1227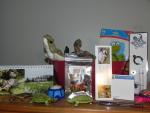 Tub of Turtle Goodies
Tub of Turtle Goodies including donation of items from our dear friends and supporters Roberta Raeburn and Doug Trainor. TRLI 2017 calendar, knick knacks, turtle notepad, turtle flash drive, TRLI pen, turtle pencils, and more!
Date: 10/24/2016
Views: 1303