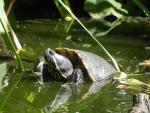 Swamp Monster
August 2013 ~ Algae has taken over the Slider Pond. The turtles in there think all those plants are served as their daily dinner and devour them as quick as we place them in there so no competition for the algae.
Date: 08/16/2013
Views: 1621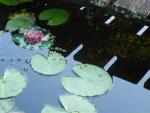 Koi Pond
Koi ~ Native turtle pond ~ Crystal clear. Same filter system, but they don't eat every plant we add to the pond.
Date: 08/16/2013
Views: 1659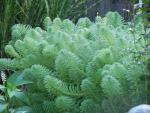 Parrots feather
Parrot feather comes back in that filter every year, bigger and more beautiful. Love that stuff.
Date: 08/16/2013
Views: 2087